08. April 2018 4 min read
Fuerteventura - Esquinzo beach, El Cotillo and Jarugo beach
In the late morning we took a dirt road from El Cotillo towards Jarugo beach. The road is in decent shape, very wide, but still the travel is not fast. We had a plan to visit also several beaches on our way there.
Esquinzo beach
First stop was beach on the end of dried riverbed. To get there you need to drive your car on a bit uncharted road. As soon as you drive off the charted road there is some rough dirt road but the normal car will manage just fine. You will end up high abovevthe beach on a cliff. Access to the beach is a bit harder as you need to descend a bit more mountainous trail, so sports shoes are welcome addition to the beach gear. Once you are on the beach you will spot some parts of the river still contain pools of water. Beach is sandy in the middle, but quite rocky on the sides. There are enough shelters against wind and also some small bushes. I suggest you bring your own shade to have more freedom.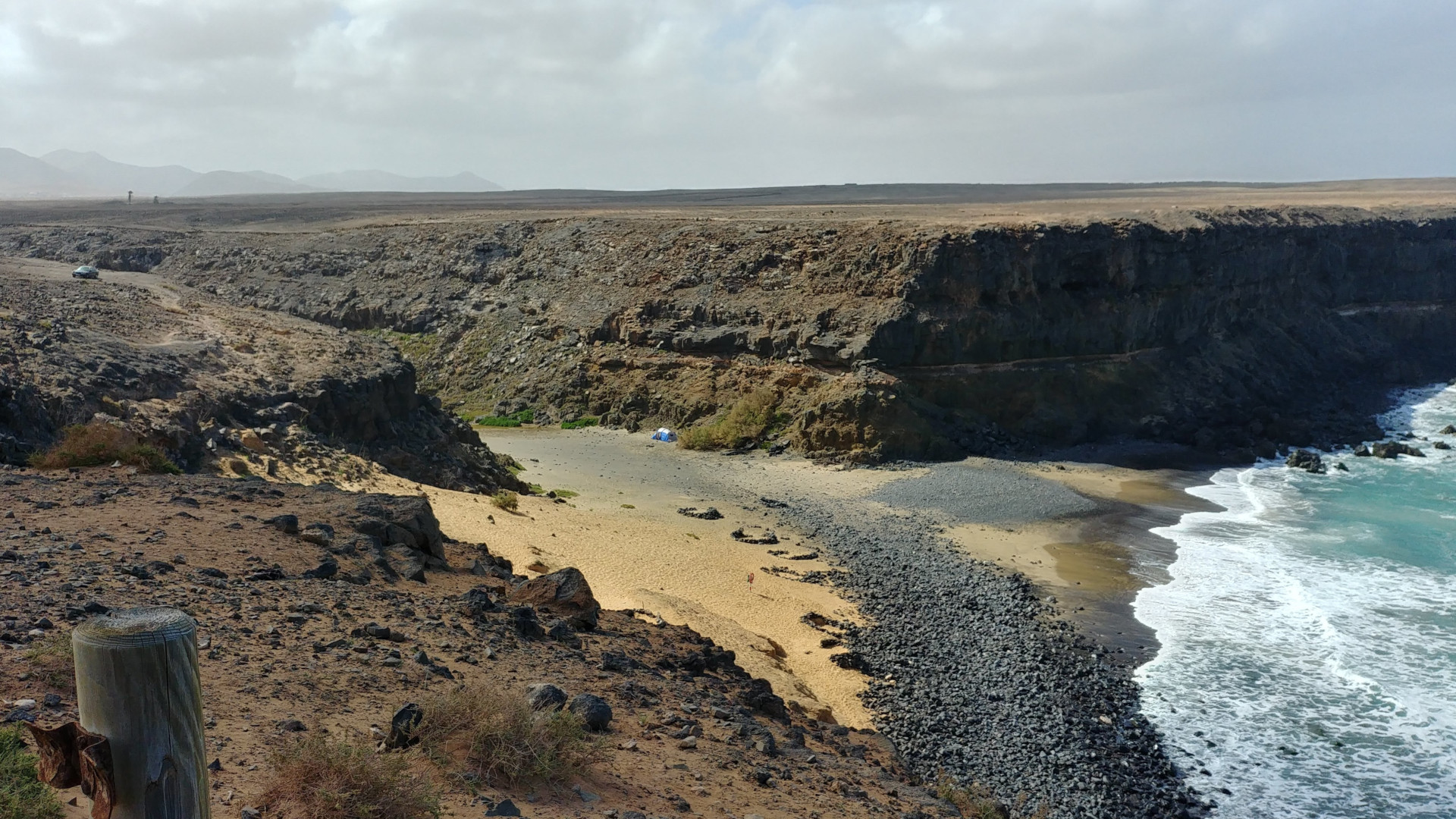 After Esquinzo beach the dirt road takes a turn down to the dry river. The quality of the road degrades on that section, but nothing that normal car could not handle.
Tebeto beach
Right as you get closer to sea again you will reach Tebeto beach. Access here is even more tricky by foot, but once you are down a lot greener sandy beach awaits. Nobody is there for most of the time, so peace and quiet are guaranteed.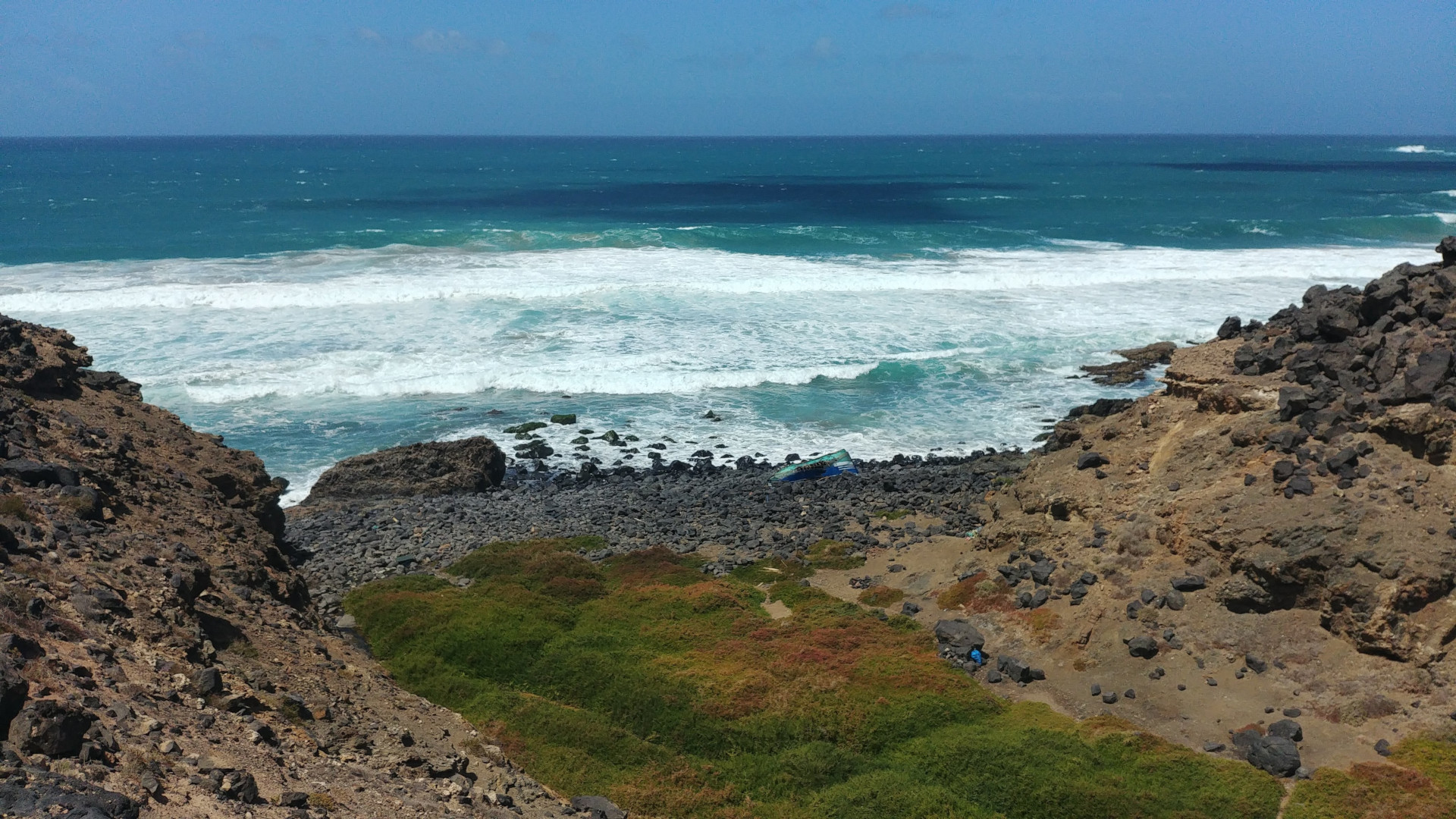 Tebeto 2 beach
This beach is even more private and it offers some nice stone pools where only big waves bring in water. It also has sandy sea access which is not in direct reach of western waves. We could not find the path down, so we did not visit the beach, but plenty of reviews on Google indicate we just did not try enough.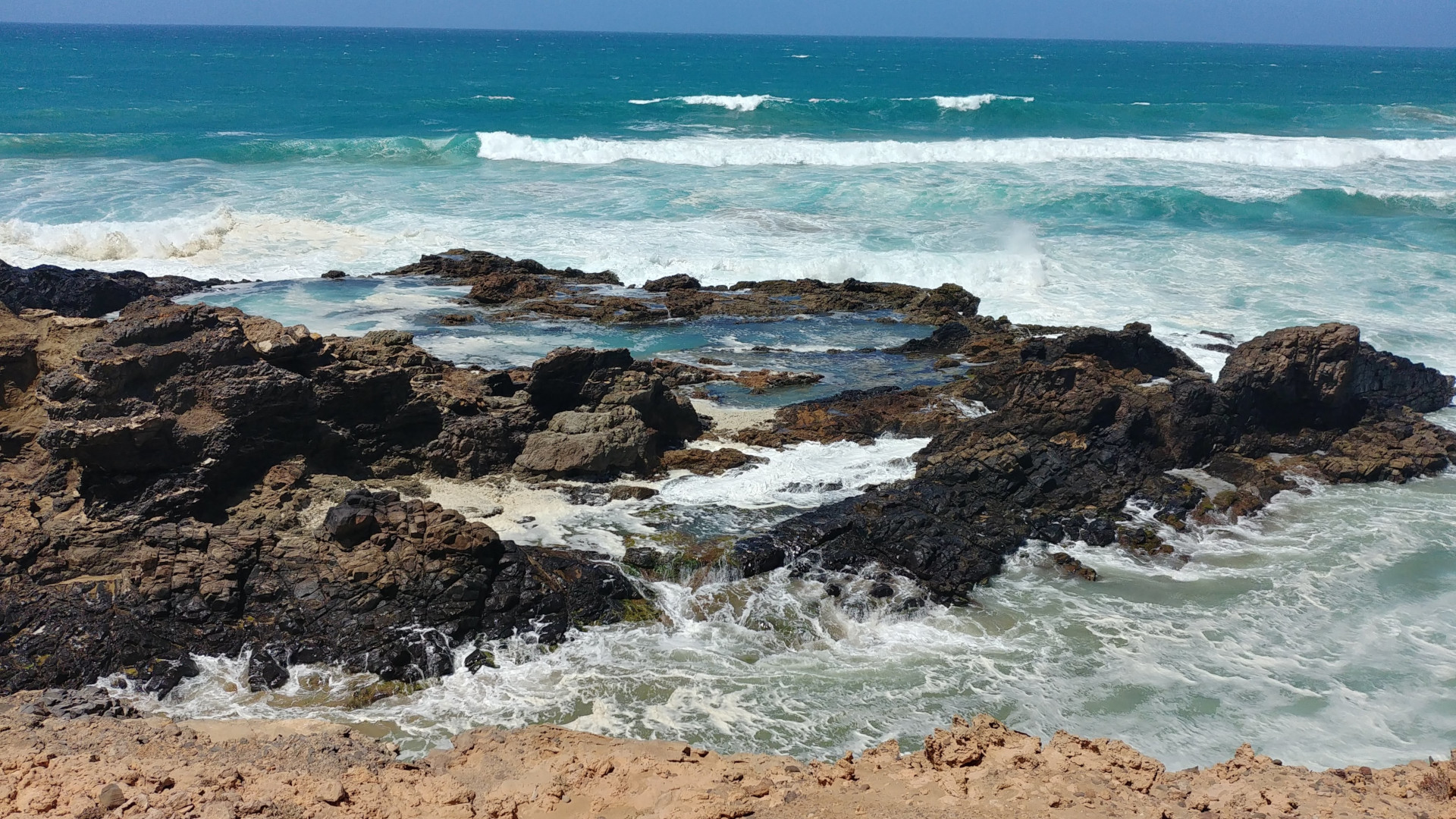 We were a bit more in a hurry to get to Jarugo beach- which was our next stop.
Jarugo beach
The main goal of the day is a beach with access across sandy dunes and a warm, black sand. Perfect spot for wave surfing as a wide bay provides enough space to ride some waves and the usual steady wind for kite or windsurfing. Even though it was Sunday the beach was basically empty. South side of the beach has a small sandy pools which are protected by rocks and filled with only big waves. The rocky ridge sets the background for some nice photographs of waves breaking.