12. July 2017
Denmark - Egeskov Castle
It was a sunny day and Egeskov castle was more South from Odensee, where we were staying. We were early and managed to pick a parking spot on the big parking lot. Castle is surrounded by a wonderful parks, well maintained. We decided to take the playground last and in the first smaller flower garden there were metal instruments. After that we went through a vegetable garden inside park towards the castle itself. Castle itself is in middle of island with plenty opportunities for a decent photoshoot. Parks are very well maintained and you can see the effort put into carving the various animals from bushes. After you are done with park and castle the walk around ends you at the old stables.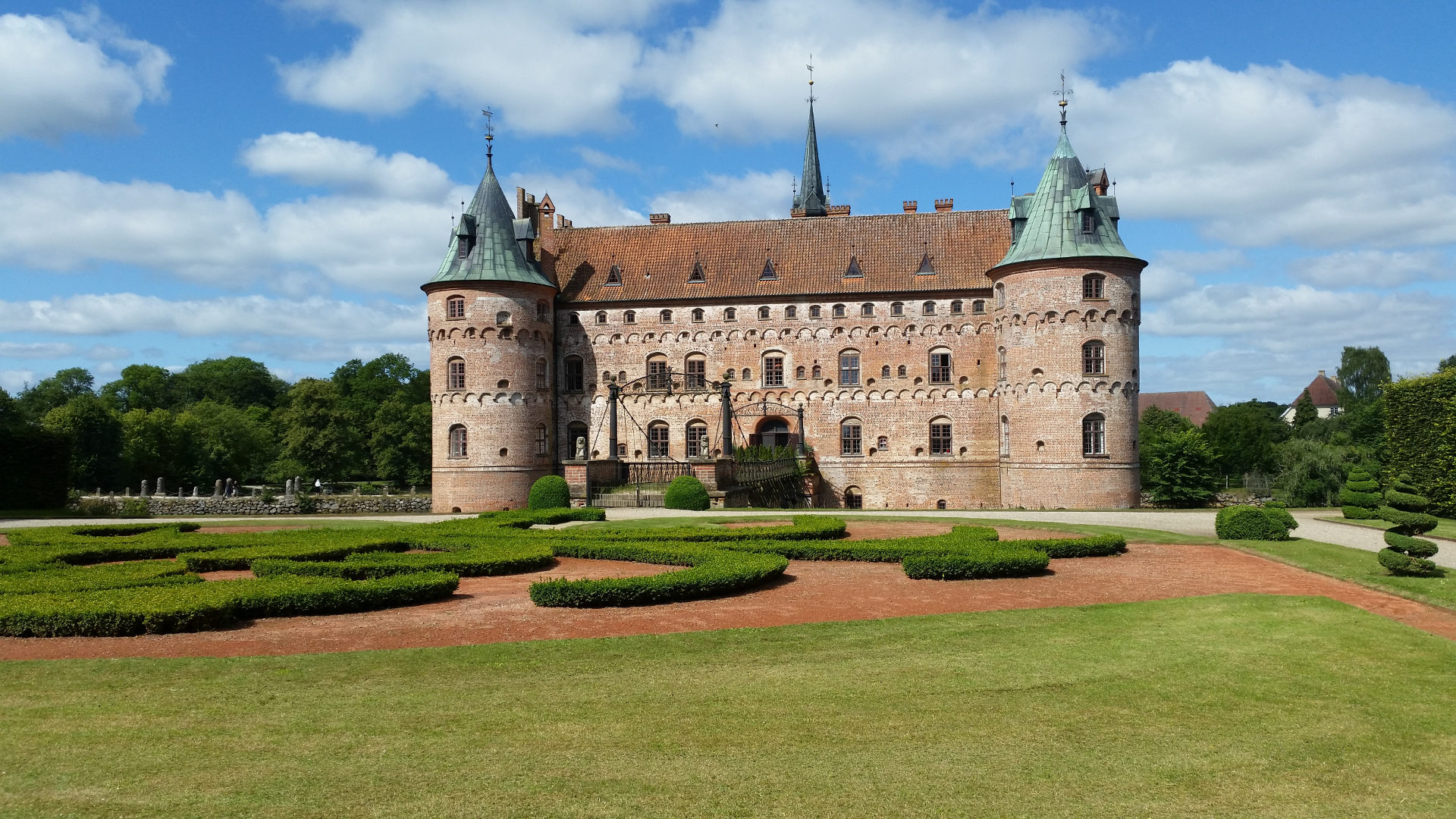 Egeskov castle museum
Old stables now act as a museum for old cars, aeroplanes, helicopters and special rooms for Danish firefighting and other emergency services with their gear, development and history. There is a great collection of James Bond cars, Back to the Future Dolorian, etc.
Egeskov Castle kids playground
One of the amazing things in the Egeskov Castle is a kids playground. It has a big green labyrinth, but that is not all. It also has a kids playgrounds separated for ages from 2 to basically adults. Once you explore all the machines you can also climb up in the trees. All trees are connected with the passages which let you observe tree animals up close. Forest animals are used to people so they come close and are not bothered or afraid.