21. February 2020 3 min read
Hiking near Atlanta
While visiting Atlanta make sure you drop by and check some of the nature. I was surprised that suburbs are pleasantly green and that houses are actually surrounded by trees. Not to mention wild life in Georgia includes poisonous snakes and some bears, so I was a bit skeptical about hiking in parks. However stone mountain is a very public place.
Stone Mountain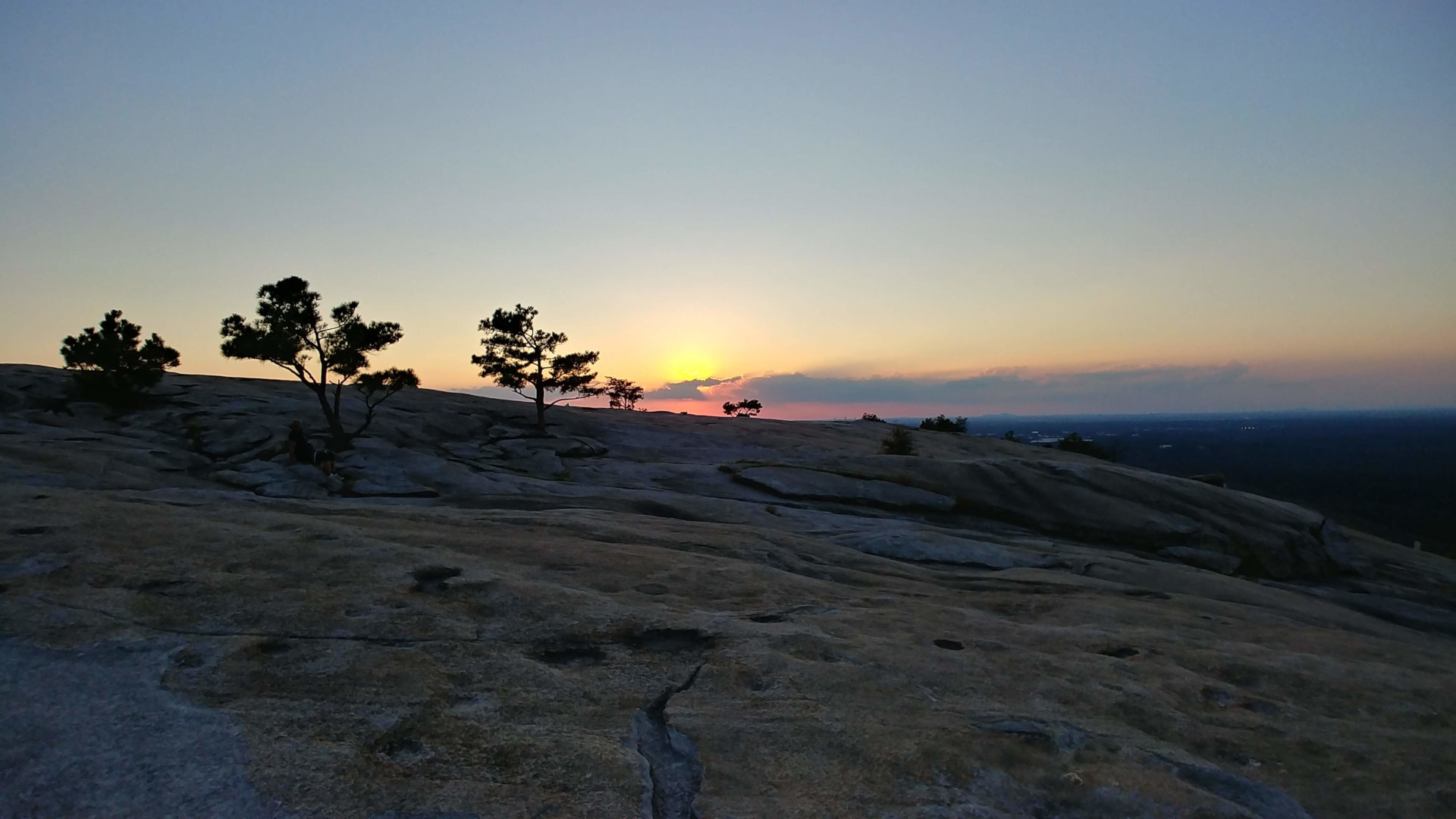 Since I only had time at evenings I decided to hike up and down before the sunset, but ended watching the sunset behind Atlanta city along with many other people. It was quite different to be in wild while surrounded by such a big crowd. The path up is over shrubs and rocks with big stone blocks on top which can be very slippery simply because numbers of people over years managed to polish them with walking. The path is not really steep, so perfectly decent for toddlers (if they can behave).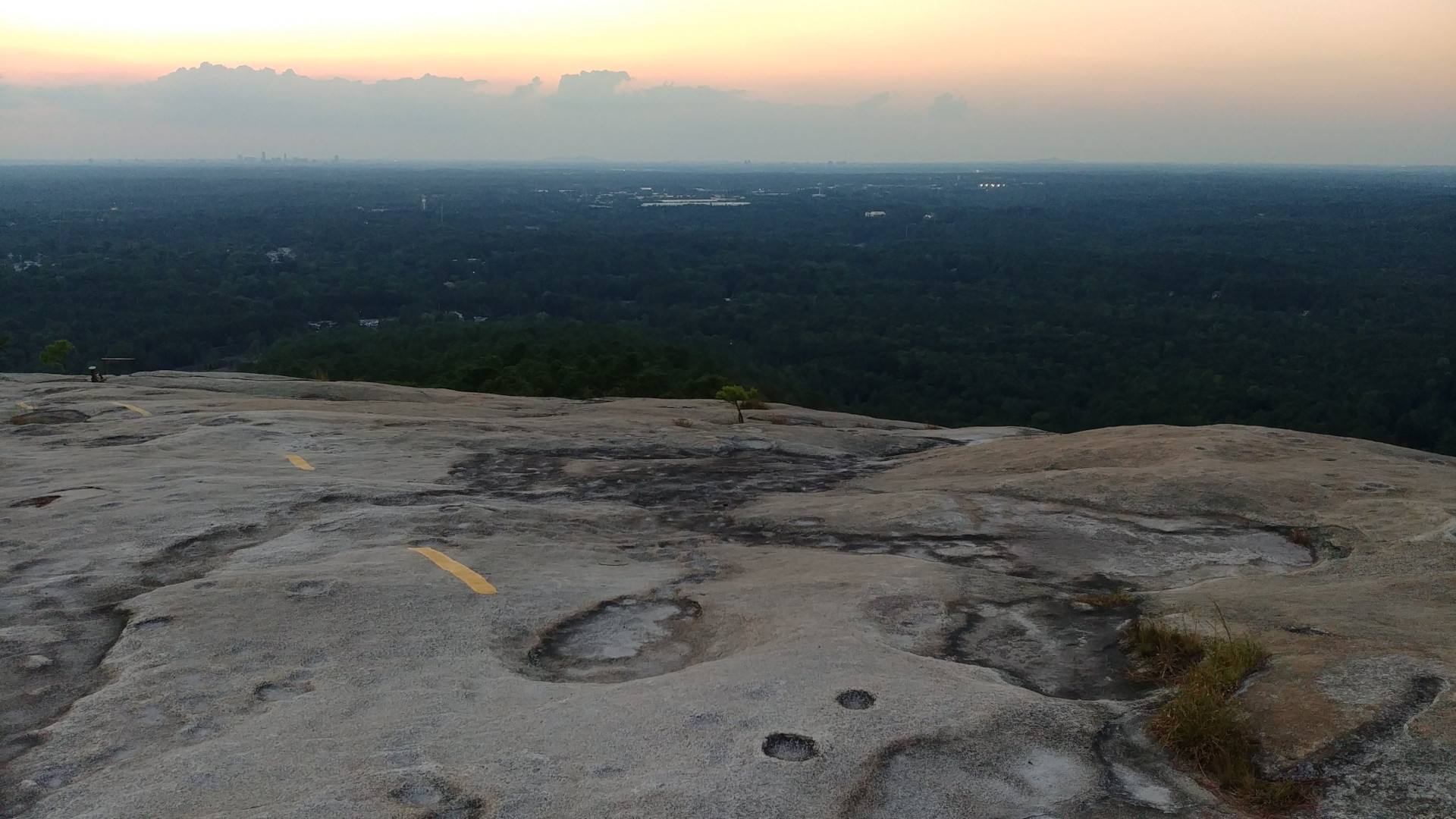 After the sunset on top of the mountain the dusk started to descending fast, but we still had enough time to reach the parking lot at the foot of the mountain.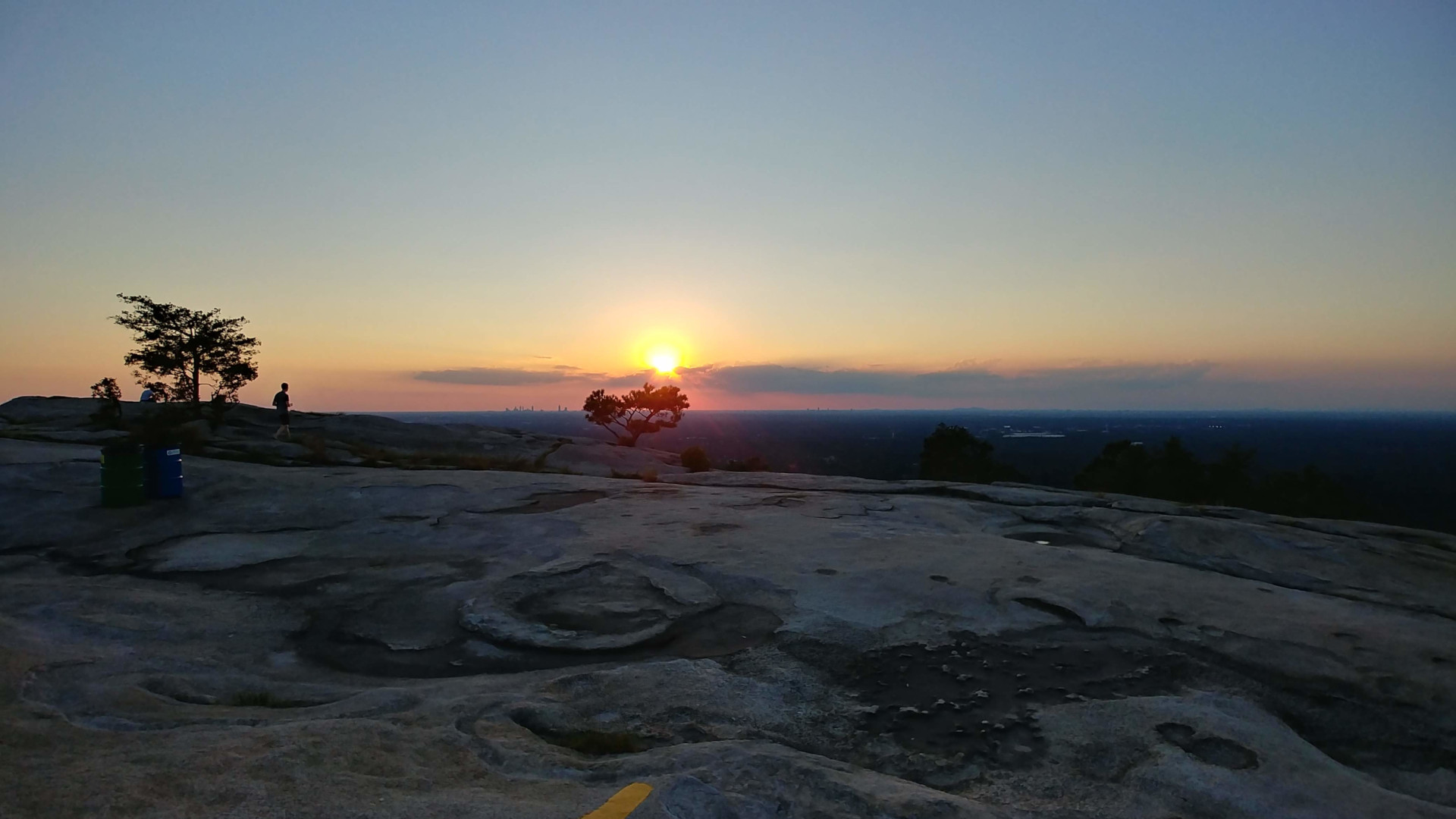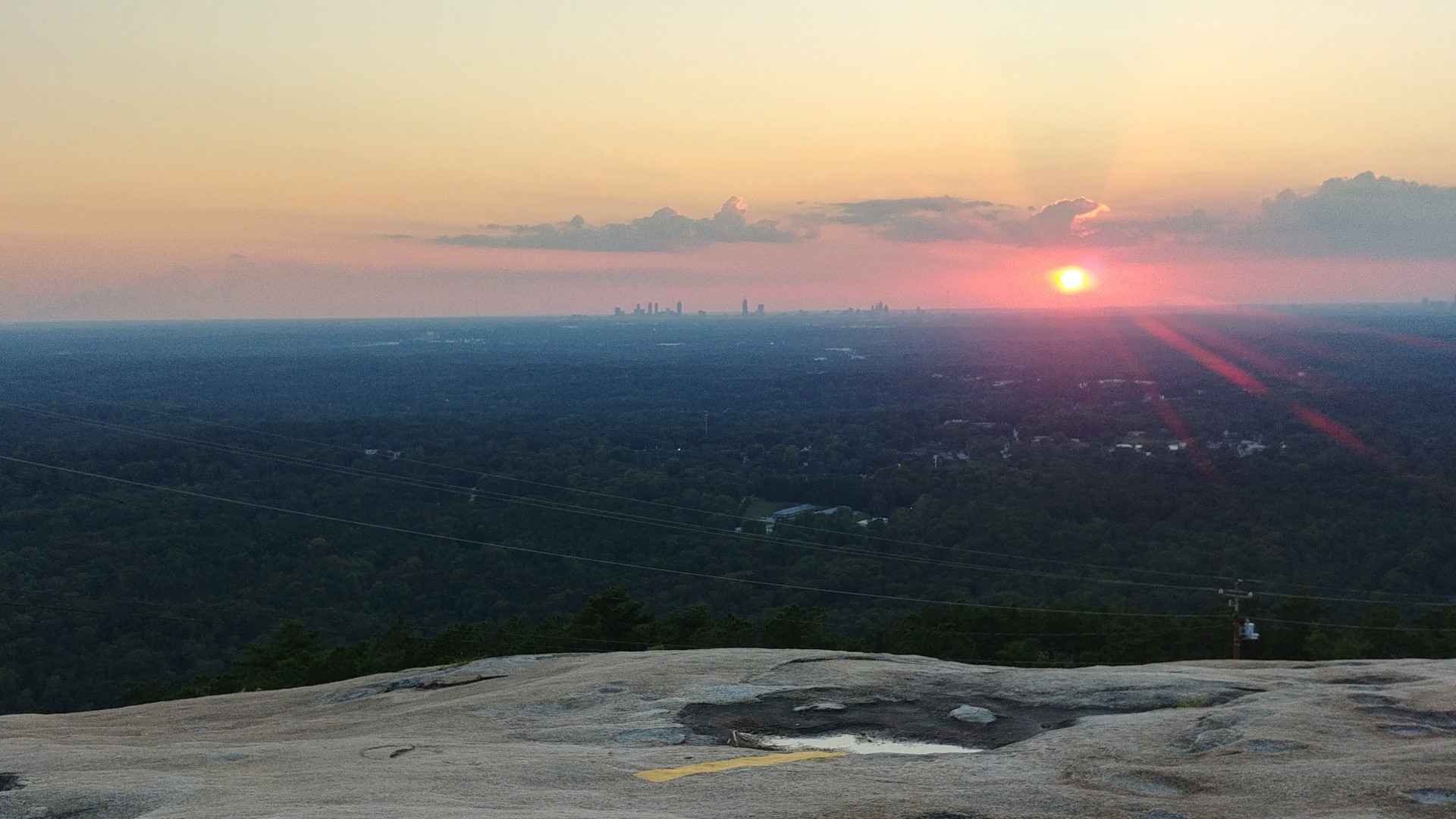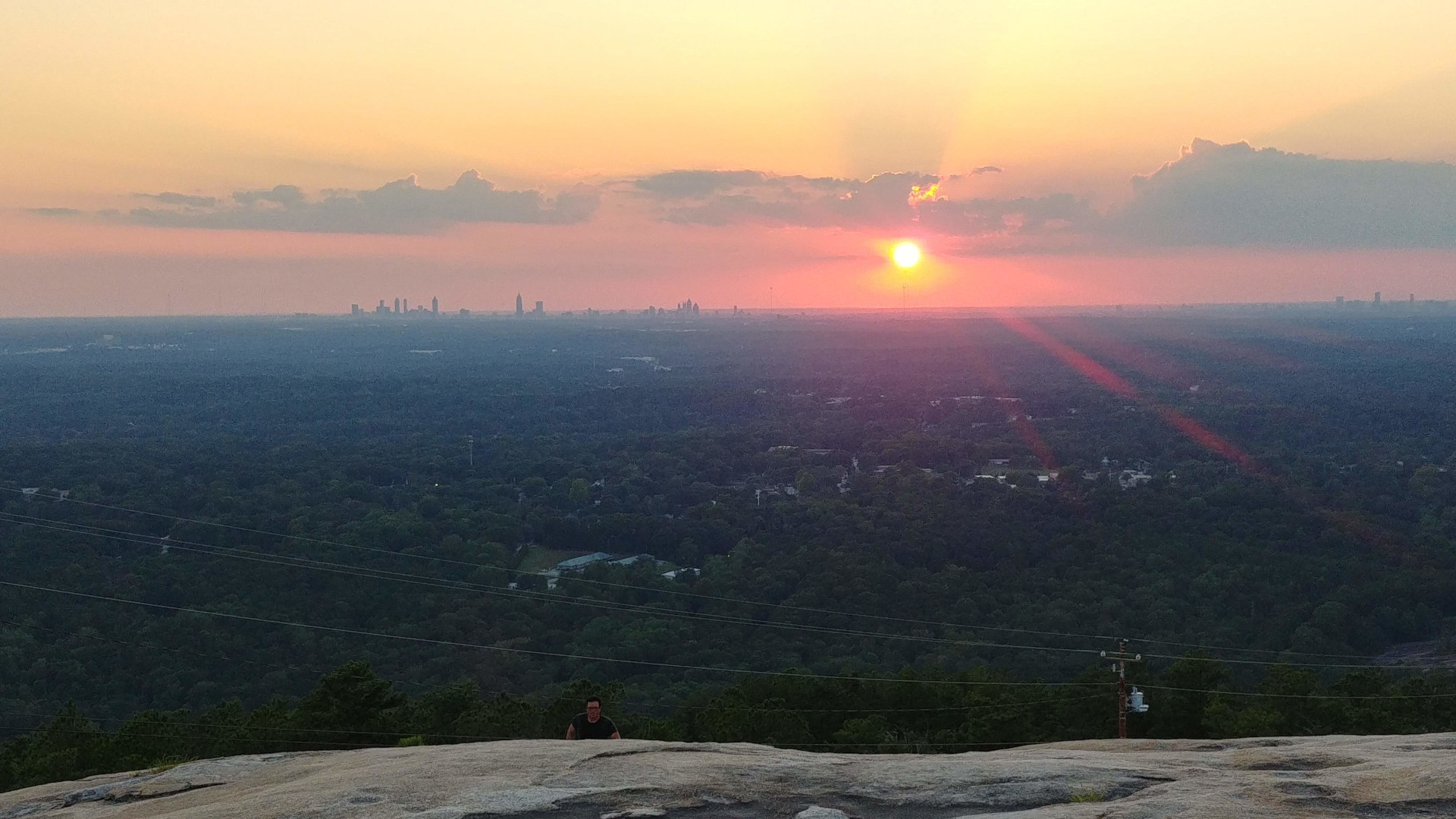 I also noticed that there is a cable car to top of the Stone Mountain, but that does not operate in the evenings. While on my way back to hotel, next to the road I saw deer, which were not afraid of people at all, so wildlife here adjusted to masses of people.